How do I use my phone traveling overseas? Here are the best options for travelers to keep in touch with international cell phones & data plans for different countries.
I've had a lot of questions about how to use a cell phone when you're traveling. So I thought I'd talk about the different ways you can use your phone to stay connected anywhere in the world. It's easier than you think!
First of all, I'm not actually on vacation. As a professional digital nomad, I run this blog as a small business while traveling around the world.
Local tour operators, clients, and public relations people need the ability to contact me. Staying active on social media like Instagram and Facebook is part of my business too.
While you can usually find a WiFi connection in most countries, it can be a hassle sometimes too.
A working international cell phone & data plan allows me to call locals for meetups, book hotels, receive business related calls, check bus schedules, call an UBER, use Google Maps, get help in an emergency, and more.
Avoid International Roaming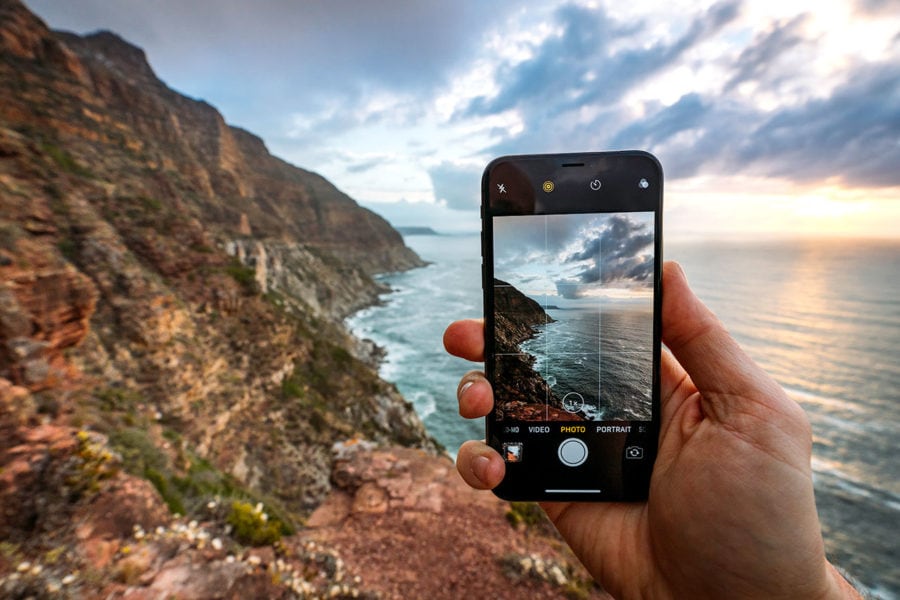 If you have a cell phone plan with a major carrier in the United States, you can often continue to use your phone while traveling overseas. Keeping the same phone number and everything.
While this is extremely convenient, it can be ASTRONOMICALLY expensive.
These companies (Verizon, AT&T) charge ridiculously high fees for international roaming, and you can easily return home to a phone bill that costs more than your whole vacation did!
But if you're traveling overseas for a short period of time, and don't plan on using your phone much, it might be the best option. Just make sure to keep the phone in "airplane mode" when not in use, otherwise, you can rack up big fees without knowing it.
It's wise to call your provider to make sure the phone will even work at your planned destination, and confirm how much their international plans cost if not included in your regular service.
Best International Cell Phones
Is your smartphone unlocked? If you are from the United States, your smartphone might be "locked" to AT&T, Sprint, or Verizon (preventing you from using other service providers).
This can limit your options for using cheap international cell phone & data plans overseas.
One option is to buy a separate cheap unlocked international phone to use specifically when you're traveling.
This international smartphone even has dual SIM card capability, so you can use one slot for home, and one for traveling.
Another option is to call AT&T, Verizon, Sprint, or T-Mobile and ask them what steps you need to take to unlock your phone, which may require paying a fee.
Once your phone is unlocked, you can use sim cards & global data plans from other companies when you're traveling.
Top International Cell Phone Plans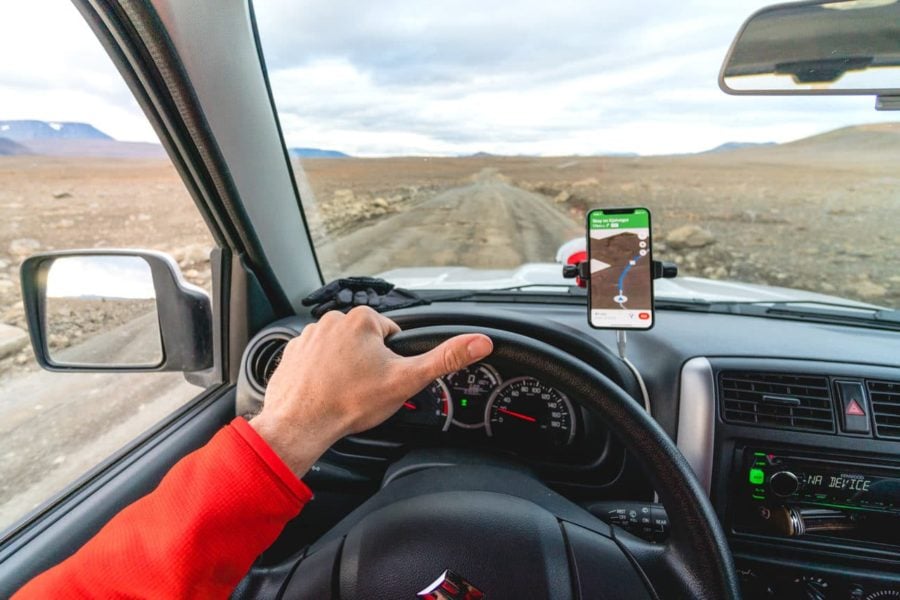 A whole new industry has sprung up around using your cell phone overseas, due to the high rates many mobile carriers like AT&T or Verizon charge for international roaming while traveling.
Some major American mobile carriers have their own international cell phone plans which allow you to use your phone overseas. Here's an overview of the most common ones.
T-Mobile International Plan (RECOMMENDED)
If you're a T-Mobile customer, they offer something called T-Mobile ONE Plus International. It includes free international data roaming in 210 countries.
T-mobile's free data speeds are slow, about 128kbps or 2G. That's just enough for checking email, Facebook messaging, and VERY slow web browsing. The plan allows you to make voice calls for $0.20 a minute.
However you can upgrade to faster 4G speeds for an additional daily fee of $5. Or purchase an extra $50 per month "International Pass" option that gives you 15GB of 4G/LTE data, plus free voice calls.
For Mexico and Canada, you'll get the same free unlimited data & calling service as you do in the United States. The Plus International Plan also includes free GoGo in-flight WiFi on some airlines!
This is the best international cell phone plan for US citizens who travel.
AT&T International Plan
If you're an AT&T customer, there are two main options for using your phone during international travel. Their International Day Pass allows you to use your phone just like at home, but costs $10 a day.
If you're traveling for longer, like 30 days or more, they also have the AT&T Passport Plan which gives you 2GB of data for $70 (pretty damn expensive!)
Verizon International Plan
If you're a Verizon customer, there are also two options for international travel. You can purchase a Travel Pass for $5 – $10 a day, or a Monthly International Plan for $130 for 2GB of data (even more expensive than AT&T!)
Google Fi
Of course Google has to come in and beat more traditional companies at their business, so now we have Google Fi.
Basically, a Google Fi account allows you to pay one monthly fee, and use many different cell networks, depending on which one works best.
It hops around on networks owned by Sprint, T-Mobile, and US Cellular — and uses WiFi networks too. It does this internationally as well, with other countries' cell networks.
The catch is, while it technically "works" on many phones (including iPhone now), it works the best on Google phones like the Pixel which come packaged with special "cellular switching" technology.
Pricing varies, but an unlimited data plan costs only $50 a month.
International SIM Cards
You can now purchase "global" or "international" SIM cards that allow you to use your cell phone at reduced rates around the world. Some examples of this include:
Basically, these services have special agreements with cell service providers around the world, charging you a slightly inflated fee to use them.
It's a good option for people who don't want to mess with buying a separate local sim card in each country they travel to.
Global prepaid SIM cards are best for travelers who are visiting a country (or many countries) for a short period of time.
For example, GAP year students, business travelers, or people on a week-long vacation.
Another option is renting a dedicated mobile WiFi hot-spot which allows you to connect multiple devices to an international SIM card.
eSIM Cards For Travel
In addition to physical SIM cards for international travel, there's a brand new option called "eSIM".
A regular SIM card, or "subscriber identity module", must be inserted into your phone to let cellphone carriers know that you are subscribed to their service and give you access to their cell towers.
With the new eSIM technology, there' no physical card that needs to be inserted into your phone. It is an electronic, or embedded, SIM "card".
For travelers who own a smartphones with eSIM technology, this gives you a very cool option to stay connected while in foreign countries.
Basically, it allows you to use two (or more) cell phone service plans on a single phone. One for the United States, one for Europe, one for Africa, etc.
How Does eSIM Work?
There are a few ways you can use this for traveling. Let's say you use a T-Mobile plan at home. But you're planning to travel to Germany for a month.
You can buy a prepaid eSIM online from Vodafone Germany, activate it on your unlocked smartphone, and now you can receive calls on both your US T-Mobile number PLUS the German phone number in Germany.
Using the faster (and cheaper) Vodafone Germany 4G mobile data connection too! It's two cellphone plans on one phone.
More and more carriers are supporting eSIM — including some of the global SIM companies like SurfRoam, so it will work in many countries.
Prepaid Local SIM Cards
If your phone is already unlocked (so you can use SIM cards from different mobile carriers), then it's possible to buy a local SIM card when you arrive at your destination and use a local prepaid cell phone plan.
This is by far the cheapest option out there, especially for longer-term travel. It usually costs $2 – $10 to buy a local SIM card — which you can then fill with talk time or data on demand.
Depending on the country, service can be extremely cheap. Usually 4GB of data costs about $30 – $50 USD.
Even if you're only traveling for a week, it's still cheaper than renting a WiFi hot spot for $10 a day, plus you can make regular local phone calls!
Data speeds with a local mobile cell phone plan are often very fast with 4G LTE where available.
Before I buy a local SIM card in any country, I try to research which company has the best coverage for the particular area I'll be traveling in. Search online with Google, Reddit, Couchsurfing, or Facebook groups.
Here's a handy guide my friend Dave put together based on his travels.
Often, you can buy these local SIM cards and plans at the destination's airport. Just remember, your phone must be unlocked for it to work!
Examples From My Travels
In Mexico I used TelCel. The SIM card costs about $10, and I paid about $25 a month for voice, text, and 4G data.
In Thailand I used TrueMove. The SIM card is free, and I paid about $30 a month for 14GB of 4G data.
In Italy I used Vodafone. The SIM card is free, and I paid about €30 EUR a month for 15GB of 4G data.
Every country will have their own local cell service providers. I generally like to go with the most popular one — simply ask locals once you arrive.
Other Ways To Stay In Touch
If you don't plan on needing your phone 24/7 when you're traveling, you can also stay connected to family and friends using VOIP (Voice Over Internet Protocol) applications and video messaging programs like Google Voice, WhatsApp, Signal, and Skype.
One major benefit to using Google Voice or Skype, is that these services offer the ability to use a US-based phone number.
This means family, friends, or colleagues can reach you on a US number, even when you're overseas. I have a Google Voice number I use for my business in this way.
But to use VOIP, your phone or computer must be connected to WiFi. Maybe at your hotel or a coffee shop, or by using a local SIM card with strong 3G/4G connections.
My Travel Cell Phone Setup
At the moment I travel with a factory unlocked iPhone 11 Pro I bought without a contract. This means I paid full price for the phone.
Normally they are subsidized by AT&T or Verizon when you sign up for a contract.
While I'm in the United States, I use a T-Mobile SIM card. With T-Mobile's International Plan, this also gives me some basic free 2G data when I'm traveling.
If I'm going to be staying in a foreign country for a while, I'll also buy a local SIM card and prepaid mobile phone plan, giving me a local phone number and fast internet access in that country.
Finally, I have a backup global prepaid eSIM from SurfRoam that I can top-up whenever I need.
I can turn the eSIM on and off as needed, for example if my T-Mobile plan isn't working well in a particular area. Or if buying a local SIM card was too complicated.
If you run out of minutes or data on a local SIM, simply buy more at any convenience store or shopping center. Easy & cheap!
Why can't American cell phone companies be more like the rest of the world? ★
Enjoy This Post? Pin It!
READ MORE BUDGET TRAVEL TIPS
I hope you enjoyed my guide to cheap international cell phones & data plans for travelers! Hopefully you found it useful. Here are a few more wanderlust-inducing articles that I recommend you read next:
How do you stay in touch on the road? Have any questions about international cell phones or plans? Drop me a message in the comments below!