Around The World Subscription Boxes make it possible for us to experience different cultures without leaving the comforts of our house!
Most of these boxes feature local food including snacks, candies, chocolates, cheeses, spices and other edible treats. Meanwhile, some boxes offer cultural items and history lessons for the kids to enjoy. No need to travel too far because the experience of traveling around Europe, Oceania, Asia, and other international destinations will be packed and delivered to wherever you are.
To help you choose which one is right for you and your interests, check out our list of the Best Around The World Subscription Boxes!

Subscription Boxes to Travel Around the World From Your Living Room!
1. Universal Yums
Why We Love It: Start your adventure around the world! Universal Yums is a snack box that will take you on a fun ride around the globe is Universal Yums! Every month, they'll take you on a journey to a new country and try on new exciting snacks. The products selected are delicious, unique, and often extremely difficult (or even impossible) to find in the United States. Each box also comes with an interactive guidebook to steer your adventure – including trivia, games, recipes, culture, and more. There are 3 sizes of the boxes which are the Yum, the Yum Yum, and the Super Yum box, just choose which fits you best!
Read more from our reviews about Universal Yums to find out more!
Price: YUM BOX: $15 /month | $165 /year (save $15) ;YUM YUM BOX: $25 /month | $275 /year (save $25)
;SUPER YUM BOX: $39 /month | $429 /year (save $39)
Deal: Get $5 off your first month when you sign up for a Super Yum Box subscription! Use this link to get the deal.
---
2. Trove
If you can't travel the world, let's bring the world to you. With our "vacation in a box," you can experience the world's top destinations from home while supporting small businesses who have been hit the hardest by COVID. Join us to visit a new city every season, or buy a single box for a weekend getaway or the perfect date night.
Learn how to make quintessential dishes from popular destinations, and try a new cultural activity live with our local experts.
Your box includes special ingredients and snacks from the featured region, along with a FREE surprise gift!
Support the cities you love and want to visit in the future. 20% of all profits go directly to our featured chefs and artists.
Deal: Get 10% off your first order! Use coupon code HELLO.
---
3. Atlas Crate by KiwiCo
The journey begins with your first crate, where you'll meet travel buddies Anya and Milo. Explore your world map and master basic navigational skills. Build a real spinning globe! Collect Atlas cards to make your own travel book, filled with fascinating facts and photos.
Price: Subscription is $19.95 per month. Save more with longer plans!
Deals:
Save 50% on your first month! Use this link to get the deal.
Save 10% off on Kiwico shop purchases! Use coupon code HAPPY10.
---
4. Try The World
Why We Love It: More international items for gourmet lovers! Try The World is a monthly international food subscription box – every month you'll get new treats and delicacies delivered from a new destination! Every Try The World box includes 7-10 artisanal food items, a card describing each product, and a culture guide & recipes! So far they have curated boxes from France, Japan, Brazil, Italy, Turkey, India, Thailand, and the UK with the most unique and authentic products you won't easily find where you live (they directly import many of the products featured in their boxes).
See all our Try The World reviews to check out our past goodies!
Price: Countries Box is $39/month and Snack Box is $19/month.
Deals:
Get an extra bonus box free with your subscription! Use this link to get the deal.
Save 15% off all subscriptions and gift orders. Use coupon code HELLOSUBSCRIPTION15.
---
5. The Wordy Traveler
The Wordy Traveler is a luxury book subscription for those with Wanderlust. Each quarter your curated box will transport you to an amazing destination with three books, ethically-sourced premium tea and a limited edition fine art print. A portion of the proceeds from every box will be given to help educate women and girls across the world.
Price: Backpacking Edition $38 and The Full Suitcase $90.
Deal: Get 10% off your subscription! Use coupon code JOURNEY.
---
6. Little Global Citizens
CALLING OPEN MINDED PARENTS who want to raise Globally-Aware, Compassionate Children. Each month, you & your kids will get a curated box that includes items like award-winning books, cool crafts, native toys & recipes shared from the perspective of a child from a new, exotic country.
Deal: Save $5 on your first box! Use coupon code HELLO5.
---
7. Treats
Why We Love It:  Snacking just got global, too. Treats is a monthly snack subscription full of snacks from around the world. You can expect to receive eclectic and interesting snacks that you've never sampled before (unless, of course, you've lived in the featured country recently)! The Standard Pack offers 4-5 snacks, while the Premium box offers 8-10.
Check out our Treats reviews to find out more about this subscription box.
Price: The Standard Pack- $13.75/mo and The Premium Pack- $24.20/mo.
Deal: Save 15% on your first box! Use coupon code HELLO15.
---
8. Igourmet International Cheese of the Month Club
At igourmet.com, we have built a reputation for importing cheeses of the highest quality from around the world. Each month our cheese experts will introduce you to three exceptional cheeses, each hand cut in a convenient half pound portion. Whether we're showcasing three unique cheeses from a particular region of Italy, or giving a comparison of different artisan cheesemakers in America, you'll receive a world-class education in the best cheeses from around the world!
Price: Get it for $124.99 every 3 months with savings for longer plans.
---
9. GlobeIn Artisan Box Club
Why We Love It: You can totally add internationally-made items to your arts & crafts collection! If you enjoy collecting special items from around the world, then the GlobeIn Artisan Box is a great choice. Each month features a specific theme and contains crafts, art pieces, or food products sourced from non-profits organizations and artisan collectives that ensure the artisans and the farmers are paid fairly for their contributions.
See our GlobeIn Artisan Box Reviews to know more!
Price: Monthly subscription is $40. Save more when you choose their longer plans!
Deals:
Save $10 OFF your 3-month or longer Artisan Box subscription. Use coupon code WELCOME. Valid to new members only.
Get 50% off your first box on any 3-month Artisan Subscription Box! Use coupon code TRYUS50. Valid to new members only.
Get 10% off shop purchases! Use coupon code ARTISAN and Use this link.
---
10. MasterClass
Subscribers can take classes right at the palm of their hands with MasterClass! It's an immersive online experience that offers access classes from the world's best – including international cooking!
Travel around the world by learning to cook these international faves:
Dominique Ansel Teaches French Pastry Fundamentals
Gabriela Cámara Teaches Mexican Cooking
Massimo Bottura Teaches Modern Italian Cooking
Aaron Franklin Teaches Texas-Style BBQ
Check out our MasterClass review to know more!
Price: The subscription costs $180 per year. Single "own forever" classes are $90.
---
11. Venture in History
Why We Love It: Here's something for learners – both young and old! Each month, experts from pick 7 or more of genuine world paper money and send them right to your mailbox. Venture in History guarantees at least $20 worth of paper money every month. World paper money collecting is fun, educational and profitable as the currency of the world goes up over time.
See all our Special Interest & Fan Subscription Boxes here to find similar boxes.
Price: Month to month plan is $19.99.
---
12. Little Passports World Edition
Why We Love It: No one's too young for a world adventure! Little Passports  is a monthly kids' educational subscription box with fun activities about the different countries in the world. This box is designed for children 6-10. Your child will learn about the geography and culture of the world with a monthly delivery of around the world adventures.
Take a look at our Little Passports World Edition  reviews to find out more!
Price: Subscribe monthly for $17.95, 6 months for $101.70 and Annually $179.40. Shipping not included.
Deals:
Get 30% on any Little Passports subscriptions! Use coupon code ACTIVITIES.
Get ONE month FREE on any 6+ month subscription! Use coupon code FIRSTMONTH.
---
13. Fair Trade Friday Earring of the Month
Why We Love It: Fashionistas would surely love these accessories made by global artisans! Fair Trade Friday: Earring Of The Month Club delivers a high-quality, stylish pair of fair trade earrings made by different artisans around the world every month. 100% of the proceeds from each pair of earrings goes to the empowerment of oppressed women as an avenue to introduce them to the Gospel.
Read all of our Fair Trade Friday Reviews to find out what you'll be getting in this box!
Price: Get this Box for $12.99 per month.
---
14. Microbrewed Beer of the Month International Beer Club
For those most interested in exploring international beers crafted abroad, members of our International Beer Club get twelve, 12-oz. beers from two different imported breweries. Each shipment includes two different beer styles, six bottles or cans of each style, and our monthly newsletter.
Price: Membership costs $37.95/mo. plus $15.00 S&H.
---
15. Around the World Stories
Our audio stories draw young listeners, ages 5-12, into the fun adventures of children from other cultures and countries, bringing to life how they live, play, eat, think and learn. Each 30-minute story comes with a parent guide including discussion points, background information and activities to make the story a truly memorable and educational experience.
Price: Get it for $14.95 per month.
---
16. International Wine Club of the Month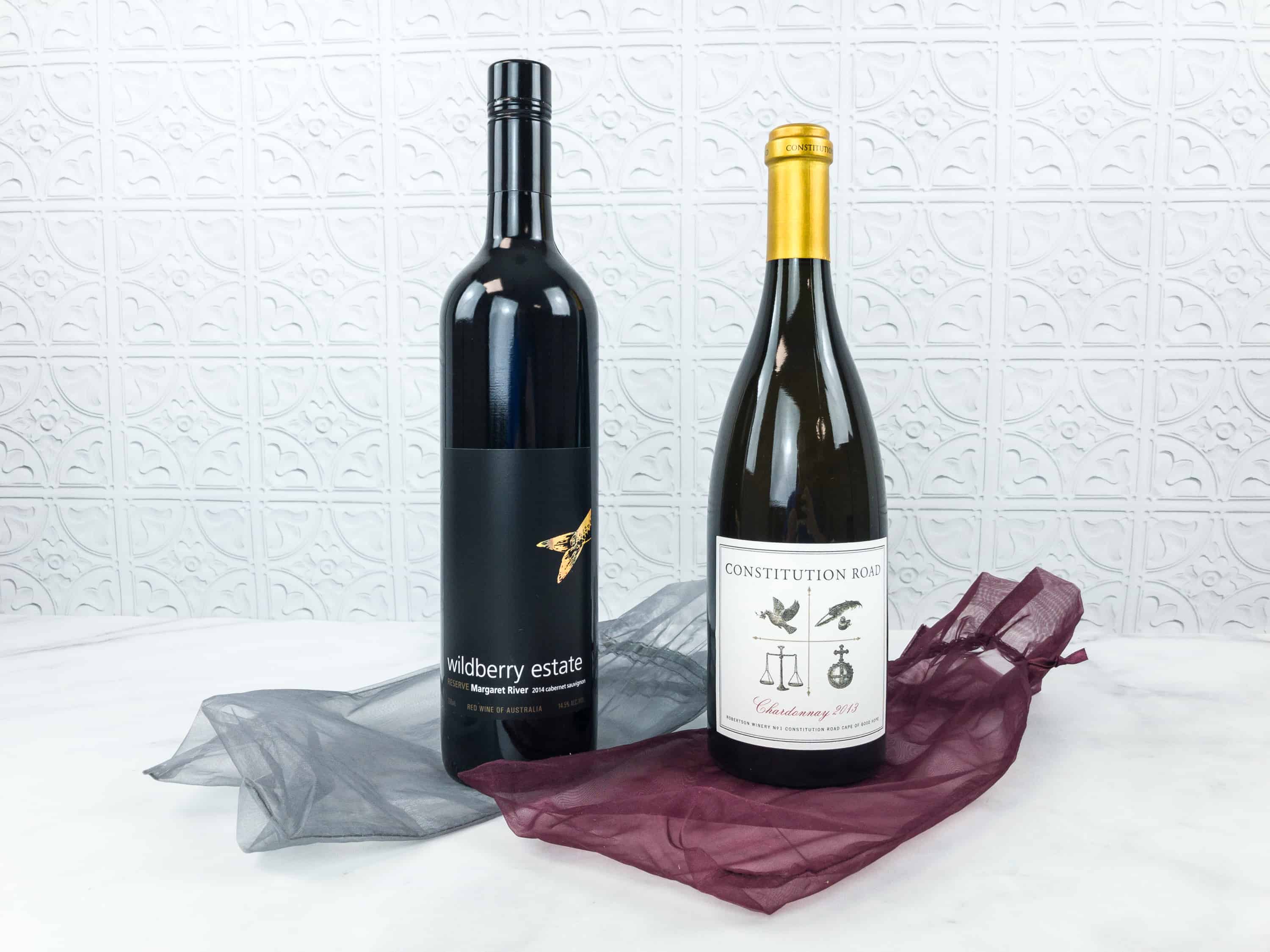 Each month receive Two Bottles of wine. Each from a different International Winery.Choose one red and one white, or two reds. Also included are Cellar Notes detailed wine profiles with comprehensive tasting notes, detailed vineyard histories and suggested food pairings.
Price: Join the Club Membership for $39.95/mo.plus $13.00 S&H.
Deals:
Get FREE Wine Bags with International Wine Club of the month membership purchase! Deal applies automatically, just visit and subscribe.
Save $25 off a 12 shipment order. Use coupon code SAVE30.
Save $15 off a 6 shipment order. Use coupon code SAVE15.
Save $10 off a 4 shipment order. Use coupon code SAVE10.
---
17. SnackCrate
Why We Love It: To Snack Or Not To Snack. Snack Crate is a monthly subscription that provides the most interesting snacks and features new and exciting places from around the globe. They offer three sizes of box: the $14 mini with 5 snacks, the $26 regular box with 10-12 snacks, and the $49 premium box with 18-20 snacks.
See all our Snack Crate Reviews to find out what to expect from this subscription.
Price: Grab this subscription for $26 per month.
Deal: Save up to $14 on your first box. Use this link to get the deal. You'll save $2 on the mini, $6 on the regular box, and $14 on the premium box!
---
18. Spice Madam
Spices, recipes & spice education from a different country each month.
Price: Box is $20 per month.
---
19. Flavors of the World Box
Flavors Of The World Box is an around the world subscription for foodies, travelers, and explorers alike. Each box includes non-perishable ingredients needed for 2 recipes, recipe cards, and delicacies from the featured country. There's also a booklet in every package, which contains essential information and extra activities.
Price: Box costs $57.99 per month.
Deal: Get $10 off your first month Use coupon code HELLO10DOLLARSOFF.
---
20. Takeout Kit
Have you ever considered traveling the world on a foodie tour? Taste the world from the comfort of home with a Takeout Kit subscription. Indulge in the exciting flavors of global cuisines on a monthly basis! Take the guess work out of cooking authentic recipes with our carefully curated ingredients and complete dinner experiences. Takeout Kits contain all the gourmet non-perishable ingredients needed to cook a complete meal, so you can eat this delicious food whenever it works for you. Simply add some fresh ingredients to make it your own. Also makes a great gift for the foodie in your life! Where will your taste buds travel this month?
Price: Subscribe for $29.99 per month.
Deal: Get 15% off your first purchase on all non-subscription items! Use coupon code HELLO15.
---
21. Culture Cakes Kit
A subscription box meant to ignite your wanderlust with unique flavors from around the world. Each month, you will receive international snacks PLUS a recipe with tools and ingredients to create a cultural experience in a dozen cupcakes. Explore a new country, share international snacks with your kids or simply try a new cupcake recipe!
Price: Month to Month Plan is $29.99.
---
22. The Holiday in a Box
Each month, you will receive a new travel experience to a different city around the world. A box includes activities, games, recipe cards, luxury products from the destination, travel tips, virtual tours, bite-sized language lessons and so much more. The City Break boxes make great birthday gifts, creative date nights, and great travel inspo.
---
23. Yummy Bazaar
Why We Love It: Authenticity is still the key. Yummy Bazaar delivers a delicious selection of both ready-to-eat foods and authentic ingredients from a different global destination each month. Everything is sourced from the featured county, so it's as authentic as you can get without leaving home!
Check out our reviews of Yummy Bazaar to see what's come in the past.
Price: Subscribe for $39.95 per month!
---
24. Nat Geo Wines
Why We Love It: Wines that transports you to different parts of the world? Say no more! Nat Geo Wines introduces you to delicious and authentic wines from top estates around the world! Wines of the World delivers 12 expertly selected wines directly to your door each quarter. Whatever case you choose – red or mixed, you'll get 3 additional bottles! Along with it comes detailed tasting notes to guide and inform you about your wines. You can discover new regions and meet the winemakers behind each great tasting wine, and of course, food pairing tips! As a member, you'll get at least 20% members-only savings on all wines of the world cases!
Deals:
Get up to $130 savings, plus 2 Argentine Malbec Bottles and a pair of Dartington Crystal stemless glasses! Use this link to get the deal.
Get up to $180 savings, plus 3 Bonus Bottles! Deal applies automatically, just visit and subscribe.
---
That's your list for the best subscription boxes Around the World! Which one is your favorite?
Looking for more subscription boxes Around the World? See the entire list for subscription boxes!
Say Hello to More Snacks Subscriptions!
Find more related subscription options in these lists: